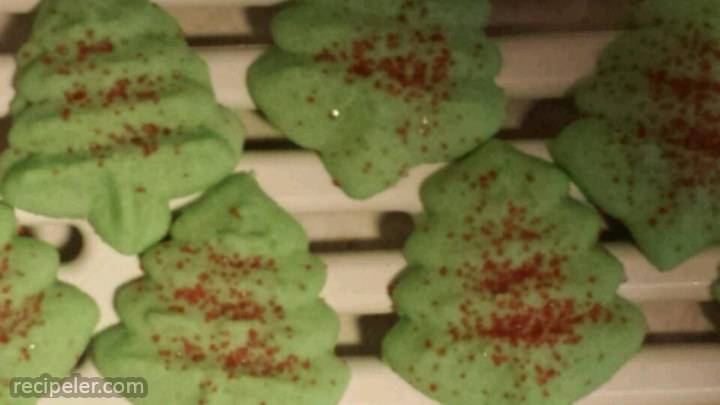 Ingredients
Directions
Preheat oven to 350 degrees F (175 degrees C). Lightly grease a baking sheet.
Beat butter with an electric mixer in a large bowl until light and fluffy. Slowly add sugar while beating until the mixture should be noticeably lighter in color. Add the egg yolks one at a time, allowing the first to blend into the butter mixture before adding the other. Beat egg white and almond extract into the mixture. Pour the flour in small amounts into the mixture while beating; continue beating until fully incorporated.
Using a cookie press, press dough onto prepared baking sheet.
Bake in the preheated oven until the edges are golden, 8 to 10 minutes. Allow the cookies to cool on the baking sheet for 1 minute before removing to a wire rack to cool completely.
3
average vote /
1
people vote.
You may also like
Add Review