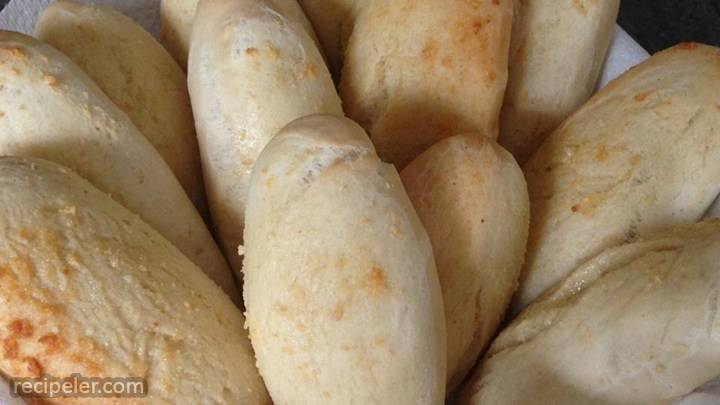 Ingredients
Directions
Dissolve yeast and sugar in 1/4 cup warm water in a large bowl. Let stand until the yeast softens and begins to form a creamy foam, about 15 minutes. Add flour, 1 1/4 cup warm water, 2 tablespoons softened butter, and 1 tablespoon salt; knead until dough is well mixed and soft, about 3 minutes.
Roll dough into a 2-foot log. Cut into 16 equal pieces, about 1 1/2 inches wide. Knead each piece and shape into a 6-inch breadstick. Arrange breadsticks on a baking sheet; let rise for about 1 hour.
Preheat oven to 375 degrees F (190 degrees C).
Mix 3 tablespoons melted butter and garlic powder together in a bowl; brush onto breadsticks.
Bake breadsticks in the preheated oven until golden brown, about 15 minutes. Immediately brush with remaining melted butter mixture; sprinkle with 1/2 teaspoon kosher salt.
No Ratings Yet
You may also like
Add Review