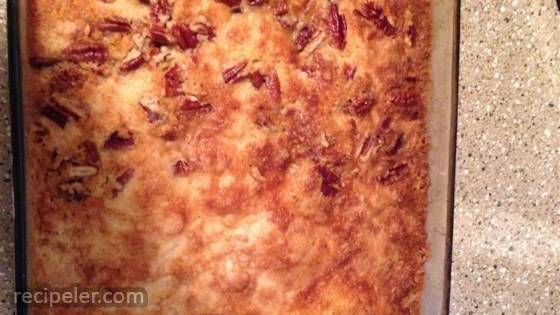 Categories / Desserts / Cakes / Cake Mix Cakes / Pumpkin Cake
Ingredients
Directions
Preheat oven to 350 degrees F (175 degrees C). Lightly grease one 9 x 13 inch pan (preferably metal).
In a large bowl, combine pumpkin, evaporated milk, eggs, sugar, salt, and pumpkin pie spice. Mix well. Pour batter into the prepared pan.
Sprinkle the dry cake mix evenly over the pumpkin mixture. Melt the butter or margarine, and drizzle it over the cake mix. Sprinkle walnuts over the top.
Bake for 55 to 60 minutes, or until done.
No Ratings Yet
You may also like
Add Review