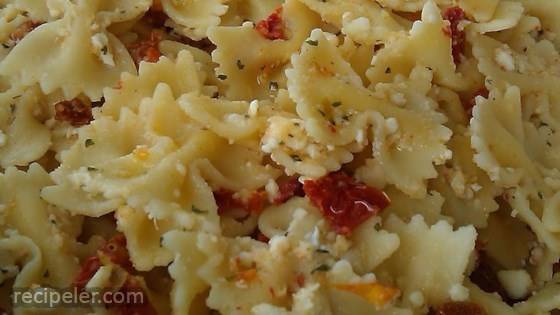 Categories / World Cuisine / European / Italian
Ingredients
Directions
Make pesto: In a small mixing bowl, combine basil, pine nuts, and 1 tablespoon olive oil.
In a small bowl, blanch sun dried tomatoes for 30 seconds in boiling water. Drain well, and slice tomatoes into small pieces.
In a large skillet over a medium heat, saute garlic in 1/8 cup olive oil. Simmer for 1 minute being very careful not to brown the garlic. Stir in the mushrooms and let them saute until tender. Add the pesto, salt, cayenne, and sun dried tomatoes. Reduce heat to low and let the mixture simmer.
Bring a large pot of salted water and pasta to a boil. Let pasta cook until al dente, drain well.
In a large mixing bowl, toss pasta and sauce until the pasta is well coated.
No Ratings Yet
You may also like
Add Review