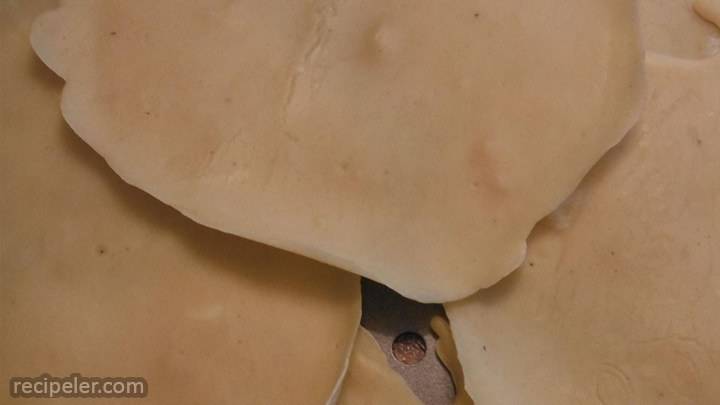 Ingredients
Directions
In a medium bowl, whisk together egg, cold water and salt. Mix in all-purpose flour 1/3 at a time. Allow the mixture to stand 15 minutes at room temperature.
Heat a wok over high heat. Remove from heat and thinly coat with 1 tablespoon peanut oil. Reduce heat to low. While wok is still warm, pour 1/4 of the egg mixture in an approximately 8 inch circle. Rotate wok quickly to spread an even layer of batter. Cook over low heat 45 seconds to 1 minute, until bottom is golden brown and edges begin to curl. Carefully remove from heat and place on a paper towel, golden brown side down.
Repeat the wok procedure with remaining batter, 1/4 at a time. Rub wok with remaining tablespoon of peanut oil after the second wrapper has been made.
Allow the wrappers to cool completely. Cut wrappers in half to use for egg rolls.
1.7
average vote /
3
people vote.
You may also like
Add Review