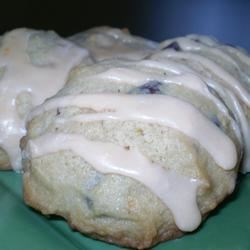 Categories / Desserts / Cookies / Drop Cookies
Ingredients
Directions
Preheat oven to 350 degrees F (175 degrees C). Grease cookie sheets.
In a large bowl, cream butter, cream cheese, and sugar. Gradually add eggs, vanilla, and orange zest. Mix well. Sift together flour and salt, stir into butter mixture. Stir in chocolate chips last.
To make the orange frosting: stir together confectioners sugar, 4 tablespoons of butter, orange juice, 1/4 teaspoon of orange zest, salt, and food coloring in a small bowl. Mix until smooth.
Drop cookie dough by teaspoons onto prepared cookie sheet. Bake in preheated oven for 10 to 12 minutes or until light brown. While the cookies are still warm, frost with the orange frosting.
No Ratings Yet
You may also like
Add Review