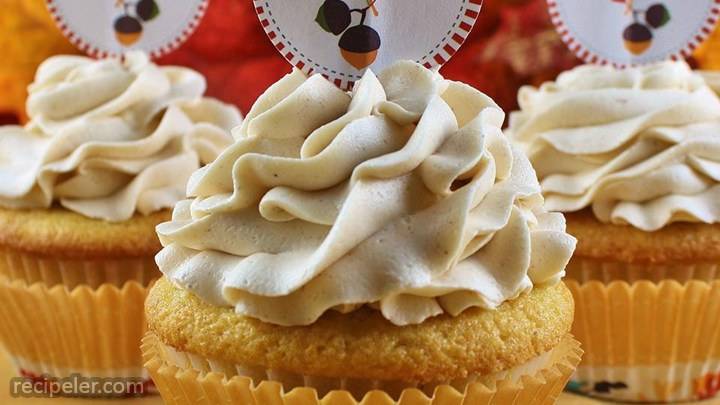 Ingredients
Directions
Preheat oven to 350 degrees F (175 degrees C). Lightly grease two 9-inch round cake pans.
Beat the butter and white sugar with an electric mixer in a large bowl until light and fluffy. The mixture should be noticeably lighter in color. Add the room-temperature eggs in three batches, blending them into the butter mixture fully. Stir in the vanilla.
Sift together the flour, baking powder, baking soda, nutmeg, and salt.
Pour 1/3 of the flour mixture into the bowl; mix just until incorporated. Stir in 1/2 the buttermilk, mixing gently. Continue adding the flour alternately with the buttermilk, mixing until combined. Spread the batter into the prepared pans.
Bake in the preheated oven until a toothpick inserted in the center of the cakes comes out clean, about 25 to 30 minutes. Let the cakes cool in the pans for 10 minutes, then invert them on a wire rack to cool completely before icing.
To make the Caramel Icing: In a medium saucepan, heat the brown sugar, cream or milk, and 1/4 cup butter until it boils. Boil for 2 minutes, then remove from heat. Let cool. Stir in confectioner's sugar and beat until smooth. Add more cream or milk or confectioner's sugar as needed to achieve desired spreading consistency. Makes about 1 1/3 cups.
1
average vote /
1
people vote.
You may also like
Add Review