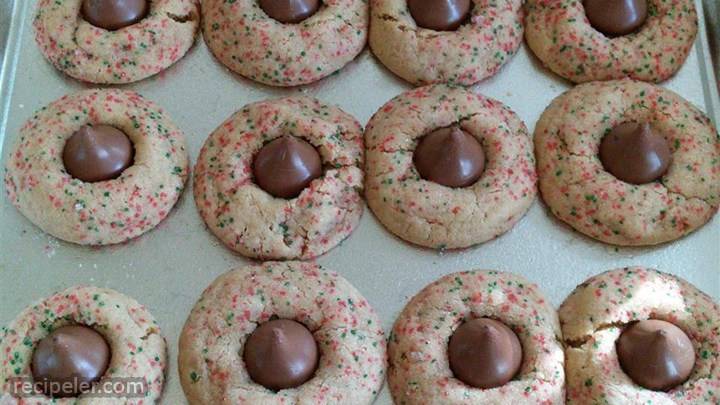 Ingredients
Directions
Beat peanut butter, shortening, 2/3 cup white sugar, brown sugar, milk, eggs, and vanilla extract together with an electric mixer in a large bowl until creamy and smooth.
Sift flour, baking soda, and salt together in a bowl. Gradually fold flour mixture into peanut butter mixture to form a smooth dough. Cover bowl with plastic wrap and refrigerate until chilled, about 1 hour.
Preheat oven to 350 degrees F (175 degrees C).
Pour 1/4 cup white sugar into a shallow bowl. Scoop dough into 1-inch balls, roll balls in sugar, and place 1 1/2 inches apart on baking sheets.
Bake cookies in the preheated oven for 6 minutes; rotate cookie sheets and continue baking for another 3 minutes. Press a chocolate kiss about halfway down in the center of each cookie. Bake for until chocolate begins to melt and lose form, another 2 to 3 minutes. Cool on wire racks until chocolate hardens, at least 3 hours.
No Ratings Yet
You may also like
Add Review