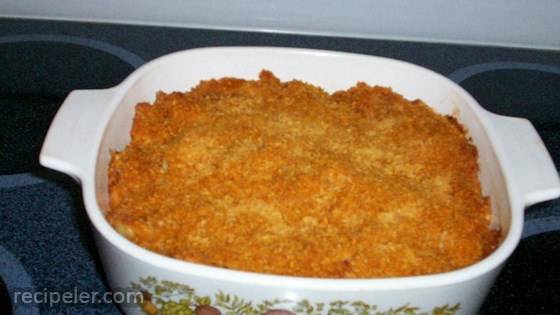 Categories / Meat And Poultry / Chicken / Chicken Breasts
Ingredients
Directions
Preheat oven to 350 degrees F (175 degrees C).
In a large pot, boil the chicken until tender. Cut the breasts into cubes or small pieces.
In a large bowl, combine the chicken pieces with the water chestnuts, onion, soup, most of the crushed corn flakes and mayonnaise. Mix well.
Pour mixture into a 9x13 inch baking dish. Sprinkle the rest of the crushed corn flakes on top of the mixture. Bake in the preheated oven for 1 hour.
0.5
average vote /
2
people vote.
You may also like
Add Review