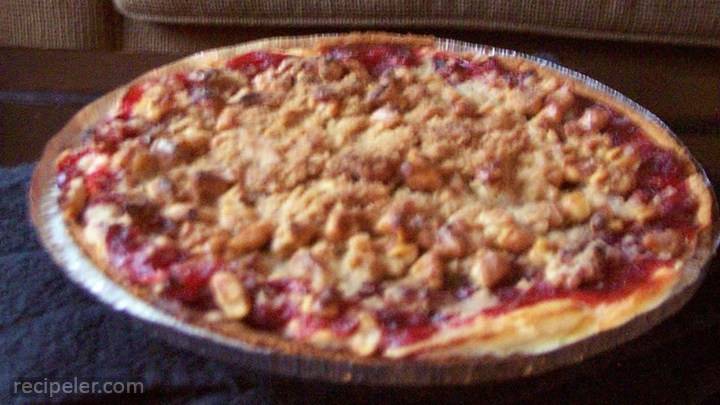 Ingredients
Directions
Preheat oven to 425 degrees F (220 degrees C).
Bake unbaked pie crust in the preheated oven 8 minutes. Remove from heat. Reduce oven temperature to 375 degrees F (190 degrees C).
In a large bowl, beat cream cheese until fluffy. Mix in sweetened condensed milk until the mixture is smooth. Stir in lemon juice. Transfer to the pie crust.
In a small bowl, mix 1 tablespoon light brown sugar and cornstarch. Mix in whole berry cranberry sauce. Spoon the mixture evenly over the cream cheese mixture.
In a medium bowl, mix butter, all-purpose flour and remaining light brown sugar until crumbly. Stir in the walnuts. Sprinkle evenly over the cranberry mixture.
Bake 45 minutes in the 375 degrees F (190 degrees C) oven, or until bubbly and lightly browned. Cool on a metal rack. Serve at room temperature, or chill in the refrigerator.
No Ratings Yet
You may also like
Add Review