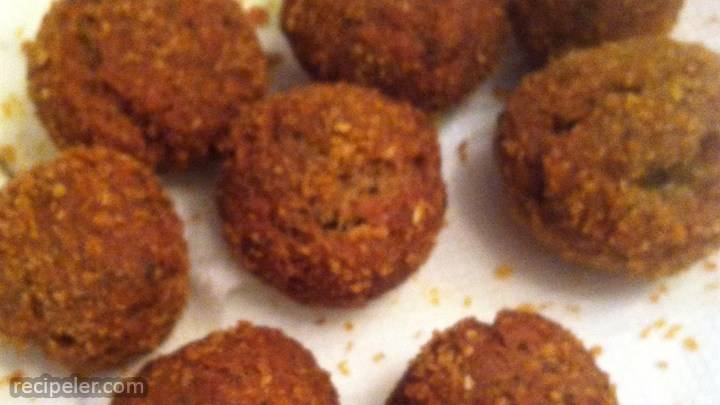 Ingredients
Directions
Place garbanzo beans, 1/4 cup panko bread crumbs, onion, 1/4 cup olive oil, egg, parsley, curry powder, garlic powder, lemon juice, and black pepper in a food processor or blender. Puree until coarse crumbles form. Blend more panko crumbs into mixture if it is too moist.
Roll mixture into balls about the size of a golf ball; place on a plate.
Press into patties and coat in panko bread crumbs.
Heat about 1-inch olive oil in a skillet over medium heat.
Pan-fry patties until crispy, about 3 minutes on each side.
No Ratings Yet
You may also like
Add Review