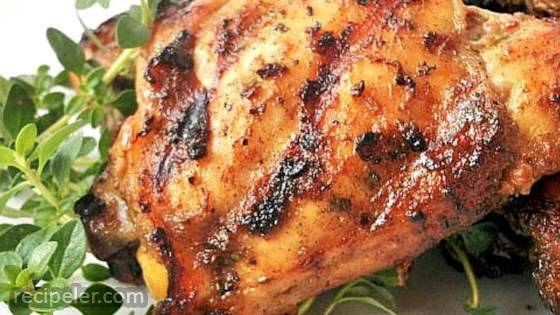 Categories / Meat And Poultry / Chicken / Chicken Breasts
Ingredients
Directions
In a blender combine the parsley, rosemary, thyme, sage, garlic, oil, vinegar and salt and pepper to taste. Blend together. Place chicken in a nonporous glass dish or bowl and pour blended marinade over the chicken. Cover dish and refrigerate to marinate for at least 2 hours or up to 48 hours.
Preheat grill to medium high heat OR set oven to broil.
Remove chicken from dish (disposing of leftover marinade) and grill or broil for about 6 to 7 minutes per side, or until chicken is cooked through and no longer pink inside.
No Ratings Yet
You may also like
Add Review