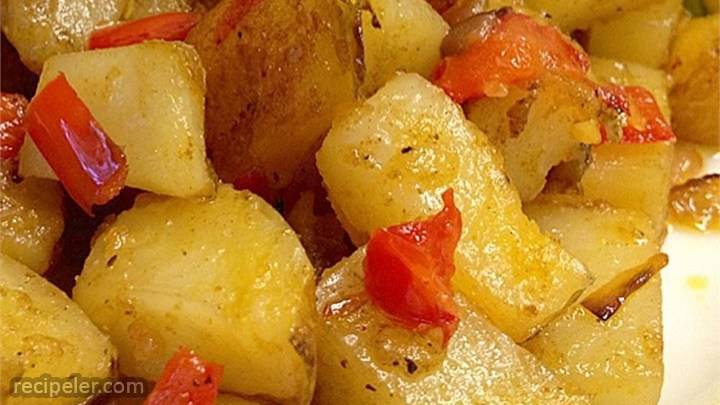 Ingredients
Directions
Bring a large pot of salted water to a boil. Add potatoes, and cook until tender but still firm, about 15 minutes. Drain, cool and chop.
Melt 4 tablespoons butter in a medium saucepan over medium heat. Stir in onion, green bell pepper and garlic, and cook until tender, 5 to 10 minutes.
Mix potatoes and remaining butter into the saucepan. Season with paprika, salt and pepper. Cook and stir until well mixed and tender, 15 to 20 minutes. Cover while cooking if moist potatoes are preferred.
No Ratings Yet
You may also like
Add Review