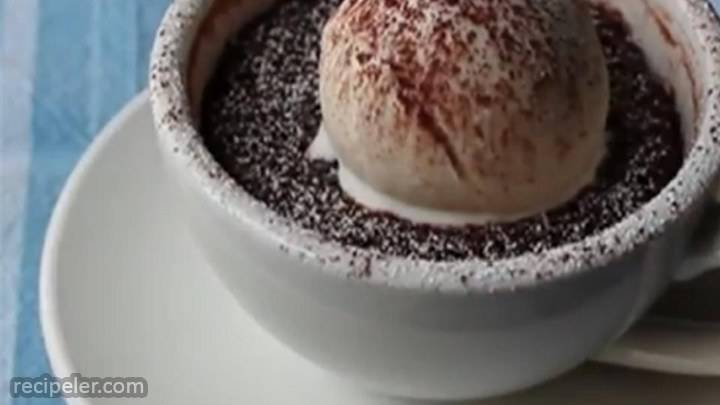 Ingredients
Directions
Whisk egg, sugar, salt, 2 tablespoons cocoa powder, butter, vegetable oil, and vanilla extract together in a bowl until smooth. Stir coconut, almonds, and chocolate chips into the mixture; whisk in milk.
Place flour into a small bowl or measuring cup and stir baking powder into flour with a mini whisk or fork. Pour flour mixture over batter and whisk just until you can't see visible flour.
Divide batter evenly between 2 coffee cups. Gently tap the cups on a work surface to eliminate air bubbles.
Place cups into microwave oven, one at a time. Microwave each cup on High for 45 seconds. Nothing will happen in the first 30 seconds; in the last 10 to 15 seconds, batter will begin to rise in the cup. Cooked cake will collapse after microwaving. Remove from oven and let cool 2 to 3 minutes.
Lightly dust each serving with confectioners' sugar and 1/8 teaspoon cocoa. Place each coffee cup onto a saucer and serve.
No Ratings Yet
You may also like
Add Review