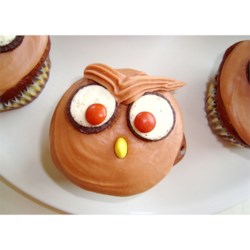 Categories / Desserts / Cakes / Sheet Cake
Ingredients
Directions
Beat the eggs in a large mixing bowl. Melt the 2 tablespoons shortening, and add it and the sour cream to the eggs.
In another bowl, sift together 1 1/4 cups sugar, flour, cocoa and 1/4 teaspoon salt. Add these dry ingredients to the egg mixture. Stir the batter until smooth. Add in the vanilla and stir. Lastly, add the soda dissolved in hot water. Stir.
Pour batter into a greased and floured 9 x 13 inch pan. Bake at 350 degrees F (175 degrees C) for 35 minutes, or until done. Cool.
To Make the Frosting: Combine 2 cups sugar, corn syrup, milk, 1/2 cup shortening, unsweetened chocolate, and 1/4 teaspoon salt in a small saucepan. Stir over low heat until chocolate melts. Bring to a full rolling boil and boil for one minute, stirring constantly. Remove the pan from the heat. Add 1 teaspoon vanilla, and beat the frosting mixture until it has a smooth spreading consistency.
Frost the cake when it has completely cooled.
No Ratings Yet
You may also like
Add Review