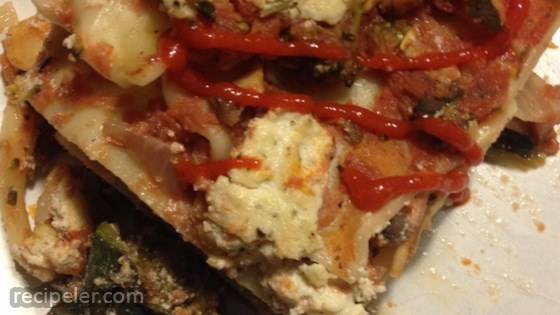 Categories / Pasta And Noodles / Pasta By Shape
Ingredients
Directions
Preheat oven to 375 degrees F (190 degrees C). Lightly grease one 9x13 inch baking dish.
Place a layer of tomatoes in the bottom of the baking dish, followed by a layer of noodles, spinach, carrots, zucchini, summer squash, eggplant and broccoli. Season to taste with oregano, salt and pepper. Repeat layering of ingredients until all are used up. If using cheeses sprinkle over broccoli layers and on top of dish.
Bake at 375 degrees F (190 degrees C) for 25 to 35 minutes.
3.4
average vote /
14
people vote.
You may also like
Add Review