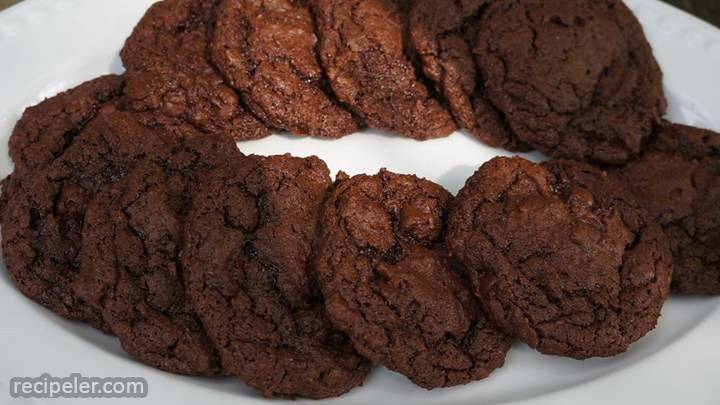 Ingredients
Directions
Preheat oven to 325 degrees F (165 degrees C). Line a baking sheet with parchment paper or a silicon baking mat.
Mix white sugar, cocoa powder, rice flour, tapioca flour, sorghum flour, chestnut flour, baking soda, salt, and xanthan gum together in a large bowl.
Melt 4 ounces chocolate chips, with butter and vanilla extract in the top of a double boiler over simmering water, stirring frequently and scraping down the sides with a rubber spatula to avoid scorching. Remove from heat.
Stir eggs into the flour mixture; slowly pour melted chocolate mixture into flour mixture. Stir until incorporated. Fold 4 ounces chocolate chips into the batter.
Drop batter roughly in a ball shape, 1 tablespoon per cookie, onto the prepared baking sheet, keeping balls 2 inches apart.
Bake in the preheated oven until cookies are spread and top surface is slightly cracked, 12 to 15 minutes. Cool on the pan for 10 minutes before removing to cool completely on a wire rack to allow cookies to set.
No Ratings Yet
You may also like
Add Review