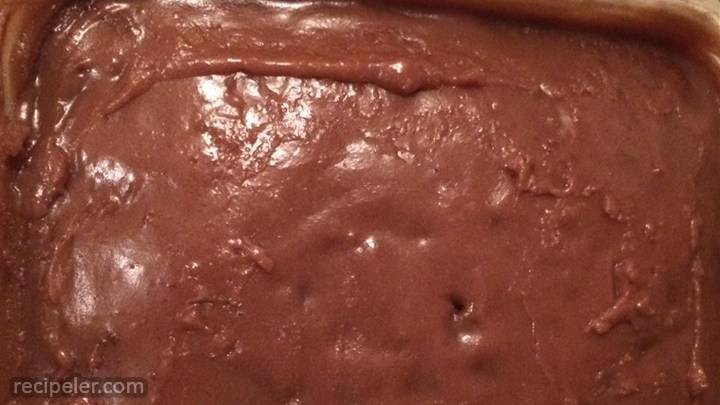 Ingredients
Directions
Preheat oven to 350 degrees F (175 degrees C). Grease and flour a 9x13 inch pan. In a saucepan, melt 1 cup of butter. Stir in 1 cup water and 4 tablespoons cocoa powder. Remove from heat and set aside.
In a medium bowl, dissolve the baking soda in 1/2 cup of buttermilk. Stir in the eggs and vanilla. Mix in the cooled cocoa mixture.
In a large bowl, sift together the flour, sugar, cinnamon and salt. Make a well in the center and pour in the cocoa buttermilk mixture. Stir until blended. Pour batter into prepared pan. Bake in the preheated oven for 30 minutes, or until a toothpick inserted into the center of the cake comes out clean. Ice the cake with Buttermilk Pecan Icing while it's still warm.
For the icing: In a large saucepan, melt 1/2 cup butter with 4 tablespoons cocoa. Stir in 1/3 cup buttermilk, and heat until almost boiling. Stir in confectioners' sugar, vanilla, salt and pecans. Remove from heat. Mix well and pour over warm cake.
No Ratings Yet
You may also like
Add Review