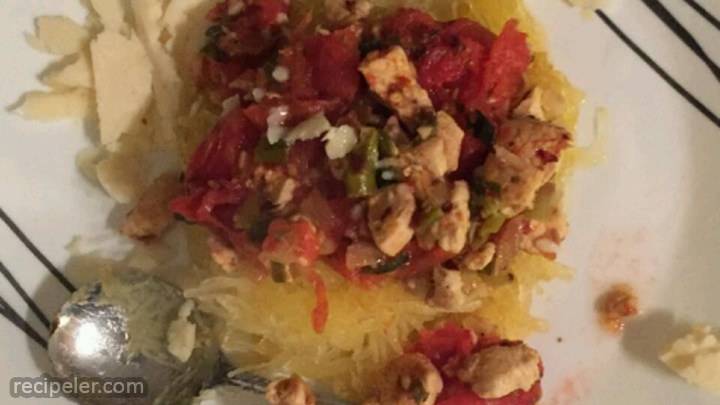 Ingredients
Directions
Preheat oven to 350 degrees F (175 degrees C).
Place each squash half cut side down on a cookie sheet and bake uncovered for about 45 to 60 minutes or until a fork goes easily into the shell. Allow to cool and scoop out the strands of squash with a large spoon and set aside.
Heat the oil in a skillet over medium high heat. Add the onion, garlic and scallions and saute for 2 minutes. Add the turkey and cook for 4 minutes. Add the tomatoes and wine and bring to a boil, lower the heat and simmer for 20 minutes.
Add the capers, oregano, red pepper flakes and parsley; simmer for 5 minutes. If the squash has cooled too much, reheat it in the microwave, covered for 2 to 3 minutes. Top the squash with the sauce and serve.
No Ratings Yet
You may also like
Add Review