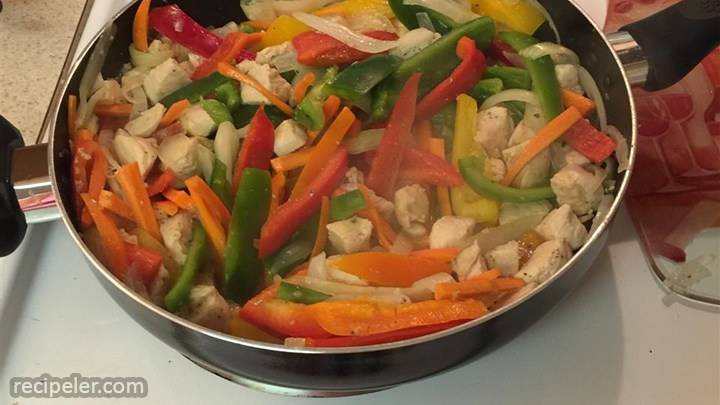 Ingredients
Directions
Bring a large pot of water to a boil. Cook spaghetti pasta in boiling water until al dente. Drain.
Meanwhile, heat oil in a large skillet or wok over medium-high heat. Cook garlic in oil for 1 minute. Stir in onion, and cook until soft. Stir in chicken, and cook until juices run clear. Mix in the broccoli, cauliflower, and carrots, and cook for 2 to 5 minutes, stirring frequently. Season with soy sauce, salt, and pepper.
Toss pasta with vegetables, and serve warm.
No Ratings Yet
You may also like
Add Review