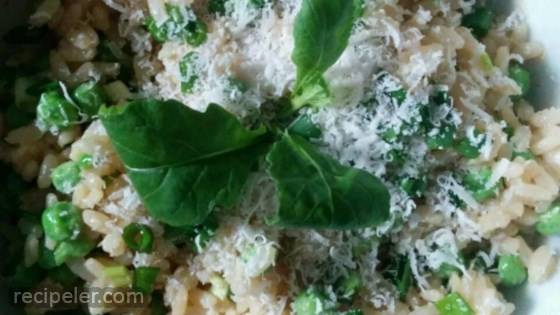 Categories / Main Dish / Rice / Risotto
Ingredients
Directions
In a 3 quart, microwave safe casserole dish combine butter, garlic and onion. Place dish in microwave and cook on high for 3 minutes.
Place vegetable broth in a microwave safe dish. Heat on microwave until the broth is hot but not boiling (approximately 2 minutes).
Stir the rice and broth into the casserole dish with the onion, butter and garlic mixture. Cover the dish tightly and cook on high for 6 minutes.
Stir wine into the rice. Cook on high for 10 minutes more. Most of the liquid should boil off. Stir the cheese into the rice and serve.
No Ratings Yet
You may also like
Add Review