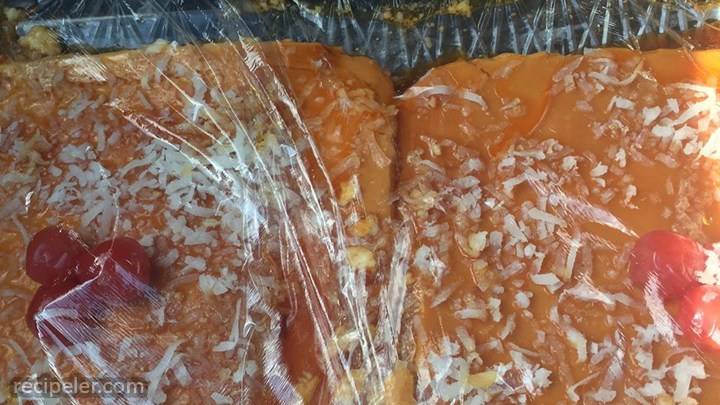 Ingredients
Directions
Preheat oven to 350 degrees F (175 degrees C).
Place the sugar in a nonstick skillet, and slowly melt over low heat without stirring. Shake the pan by it's handle to mix, but do not stir with a spoon. When the sugar has melted, pour into a 3 quart glass baking dish, coating the bottom.
In a large bowl, beat the eggs with an electric mixer until smooth. Pour in the condensed milk, evaporated milk, coconut milk, whole milk, and vanilla; mix until well blended, about 2 minutes. Pour the egg mixture over the sugar in the pan. Place the pan inside of a larger dish and set in the oven. Fill the outer pan with water to 1 inch deep.
Bake for 1 hour in the preheated oven, or until a toothpick inserted in the center comes out clean. Remove the flan from the water bath, and refrigerate until cold, 4 hours to overnight.
To serve, run a knife around the edges of the dish to loosen the flan, then invert onto a serving dish.
5
average vote /
1
people vote.
You may also like
Add Review