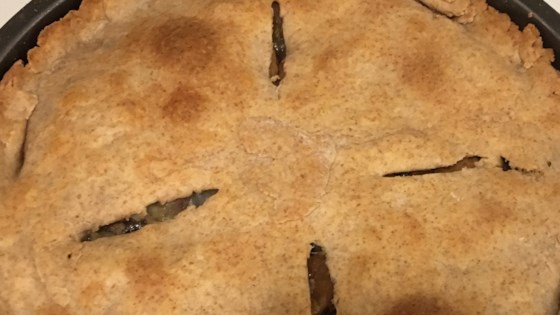 Prep Time: 1 h 30 m
Calories: 318 kcal
Print
Categories / World Cuisine / European / Eastern European / Russian
Ingredients
Directions
Preheat oven to 400 degrees F (200 degrees C.) Place eggs in a saucepan and cover with cold water. Bring water to a boil and immediately remove from heat. Cover and let eggs stand in hot water for 10 to 12 minutes. Remove from hot water, cool, peel and slice.
In a large bowl, combine flour, sugar and salt. Cut in butter until mixture resembles coarse crumbs. Stir in cream cheese until mixture forms a ball. Roll out 2/3 of the pastry and line a 9 inch pie dish. Roll out the remaining pastry and make a circle large enough to cover the dish. Put it away to chill.
In a large skillet, melt about 2 tablespoons butter. Add the onion and cabbage and saute for several minutes, stirring constantly. Season with marjoram, tarragon, and basil, salt and pepper. Cook, stirring occasionally, until the cabbage is wilted and the onions are soft. Remove from the pan and set aside. Add another tablespoon of butter to the pan and saute the mushrooms lightly for about 5 to 6 minutes, stirring constantly.
Spread the softened cream cheese in the bottom of the pie shell. Arrange the egg slices in a layer over the cheese. Sprinkle them with chopped dill, then cover them with the cabbage. Make a final layer of the sauteed mushrooms and cover with the circle of pastry. Seal and flute the edges of the crust. With a sharp knife, cut a few short slashes through the top crust.
Bake in the preheated oven for 15 minutes. Reduce temperature to 350 degrees F (175 degrees C) and bake for 20 to 25 minutes, or until golden brown.
No Ratings Yet
You may also like
Add Review