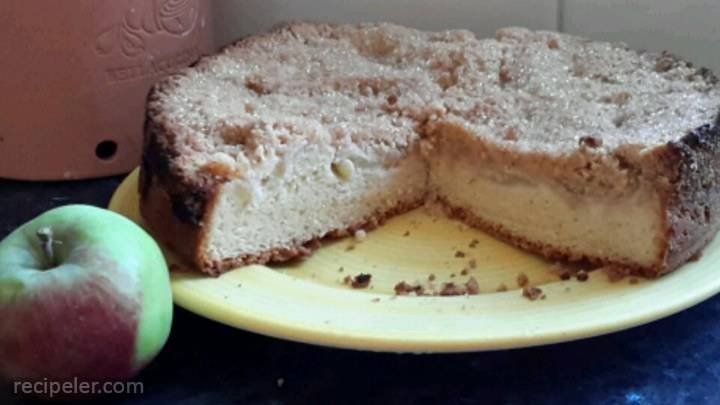 Ingredients
Directions
Grease the bottom and sides of a 9x13-inch baking dish.
Beat 2 1/4 cup flour, milk, 1/4 cup sugar, yeast, 6 tablespoons butter, vanilla extract, and 1 pinch salt in a large bowl with an electric mixer on high until dough is smooth, about 5 minutes; spread into baking dish and press dough up the sides. Press apple slices into dough.
Mix 1 cup sugar, 3/4 cup flour, candied lemon peel, cinnamon, nutmeg, and 1 pinch salt in a bowl. Cut in 1/2 cup butter with a knife or pastry blender until mixture resembles coarse crumbs; sprinkle over apples. Allow dough to rise for 30 minutes.
Preheat oven to 400 degrees F (200 degrees C).
Bake in preheated oven until golden brown, about 35 minutes.
No Ratings Yet
You may also like
Add Review