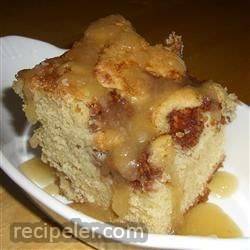 Categories / Desserts / Fruit Desserts / Apple Desserts
Ingredients
Directions
Preheat oven to 350 degrees F (175 degrees C) lightly grease and flour a 9x13 inch pan.
Sift together flour, salt, cinnamon and baking powder. Set aside.
In a large bowl, beat eggs and sugar for 15 minutes on high speed with an electric mixer. Add oil and blend in.
Add four mixture and mix well. Add vanilla. Fold in apples and nuts. Pour batter into 9x13 inch pan.
In a small bowl, mix 4 teaspoons sugar with 1 teaspoon cinnamon. Sprinkle over cake.
Bake at 350 degrees F (175 degrees C) for 50 to 60 minutes or until a toothpick inserted into center of cake comes out clean.
5
average vote /
1
people vote.
You may also like
Add Review