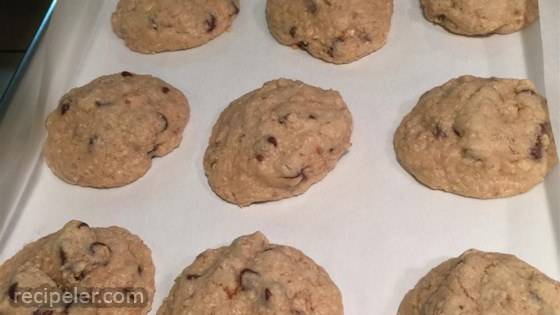 Categories / Desserts / Cookies
Ingredients
Directions
Preheat oven to 350 degrees F (180 degrees C). Grease cookie sheets or line with parchment paper.
Cream butter, sugars, eggs and vanilla until very smooth and fluffy.
In a separate bowl, mix together flour, salt, baking powder, and baking soda. In a food processor, blend oatmeal until fine. Add to flour mixture.
Stir butter mixture into flour/oatmeal mixture. Blend well.
Add chocolate chips and walnuts. Stir until blended. Roll into golf balls size and bake for 8-10 minutes. You do not want to over bake these.
5
average vote /
2
people vote.
You may also like
Add Review