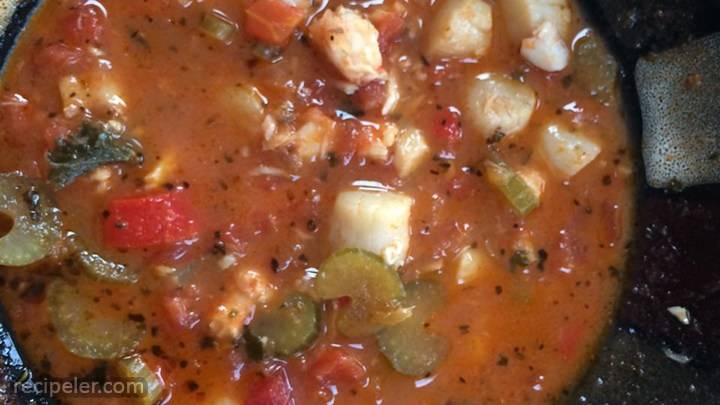 Ingredients
Directions
Mix together oregano, salt, white pepper, black pepper, cayenne pepper, thyme, and basil in a small bowl; set aside.
Melt butter in a large Dutch oven over medium heat; stir in tomato, onion, celery, green bell pepper, and garlic. Cook and stir until the onion is translucent, about 5 minutes.
Stir in chicken stock, tomato sauce, sugar, hot pepper sauce, and bay leaves. Reduce heat to low and bring sauce to a simmer. Stir in seasoning mix and simmer until the flavors have blended, about 20 minutes.
Gently stir in rock shrimp, bay scallops, and haddock; bring sauce back to a simmer and cook until the shellfish and fish are opaque, about 20 more minutes. Remove bay leaves to serve.
No Ratings Yet
You may also like
Add Review